The Mural Project
The Mural Project expands the breadth of MadArt's programming by activating the studio's facade with newly commissioned murals. This initiative was developed to create opportunities that prioritize historically underrepresented BIPOC artists in our community. We are excited to add this program to our repertoire, advancing our objective of supporting artists in creating new, large-scale works while facilitating accessible art experiences, especially during pandemic limitations. Temporarily installed on the front of MadArt Studio, the murals are easily viewable from the street and sidewalk to passersby.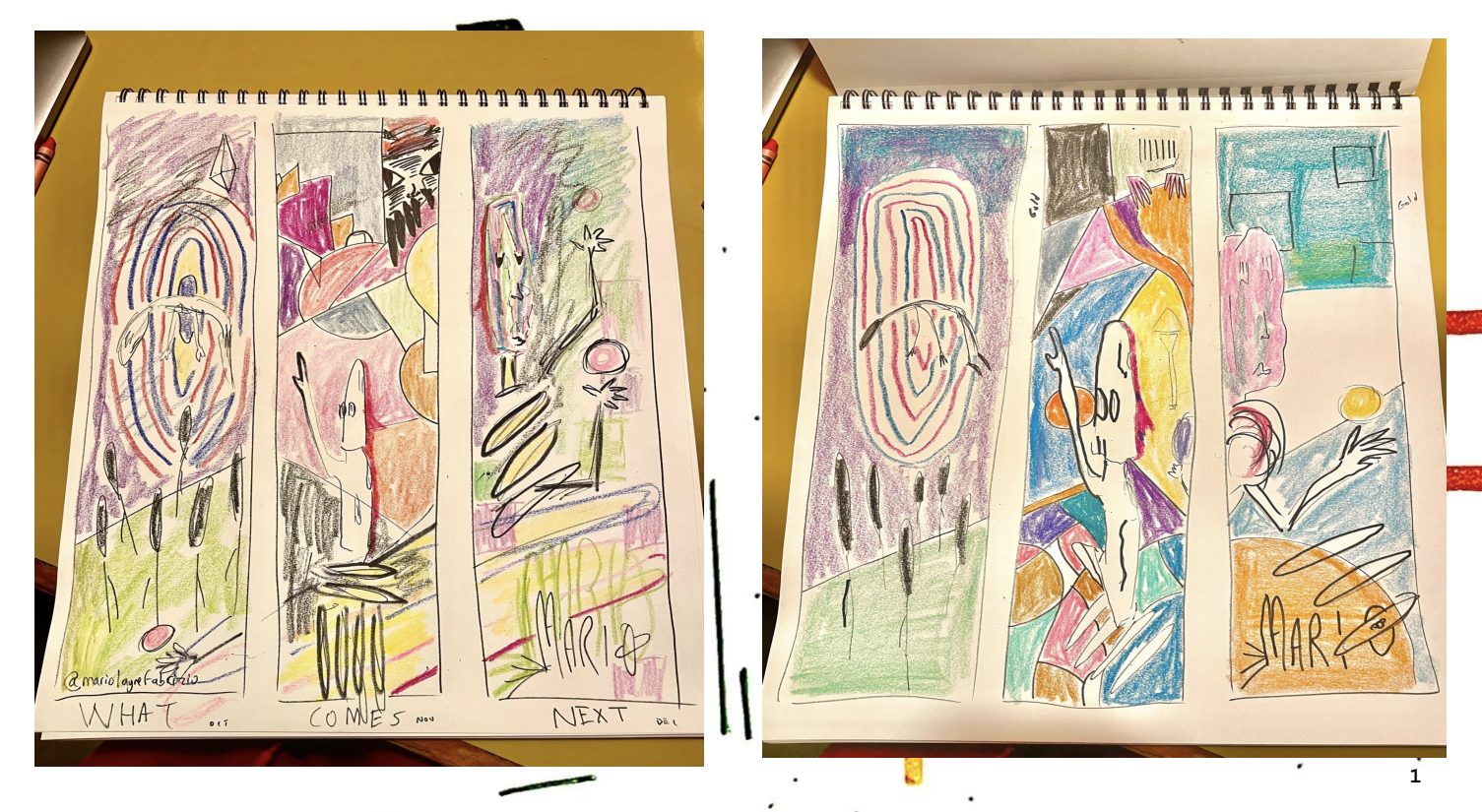 the way finds the wish
by Mario Layne Fabrizio
December, 2023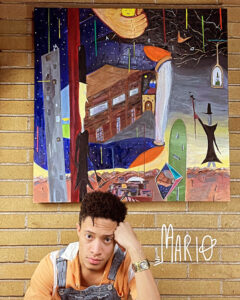 Fabrizio's triptych mural explores winter, not just as a time of death and stasis, but of hibernation, reflecting upon the past, and preparing for the rebirth of spring. Anime-inspired bright colors and themes derived from tarot and divination cards create a unique world of symbolism, a new mythology. Marrying the mystery of the stars, the surrealism of dreams, and the mysticism of humanity, this mural shows us that the unknown – the magic of things – is what keeps humanity alive and evolving.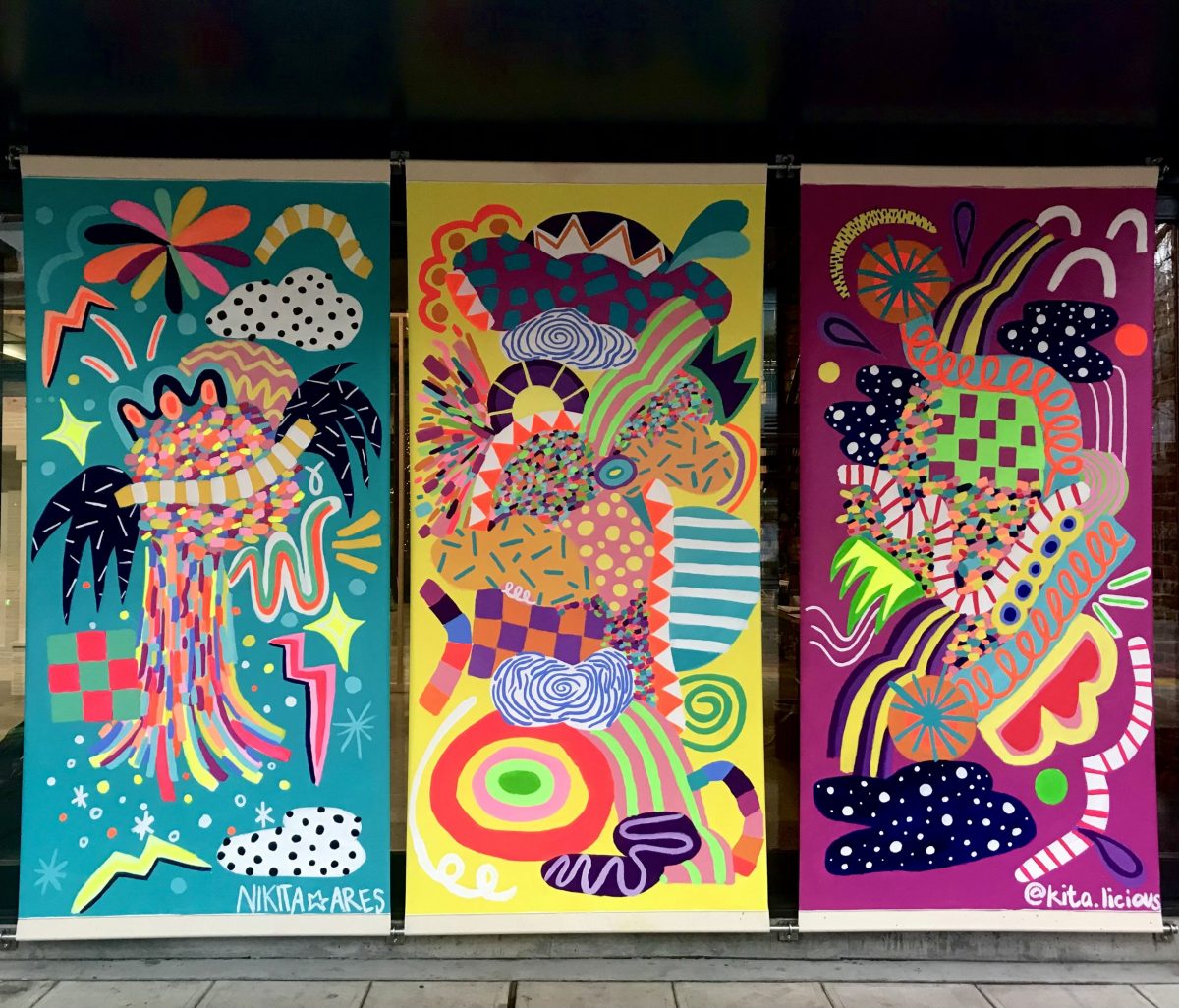 The Joy of Being
by Nikita Ares
December 6, 2021 – February 11, 2022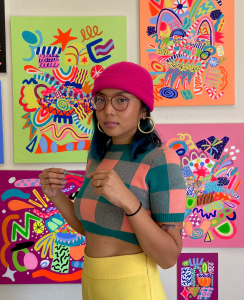 These three pieces embody the need to bring color back to Seattle during the winter. The striking features with vibrant colors mimic the vibrancy of the sun and remind all of us that these colors will always be there to bring us back. As the world reopens, inspiration also arises from the joy of us coming together once again.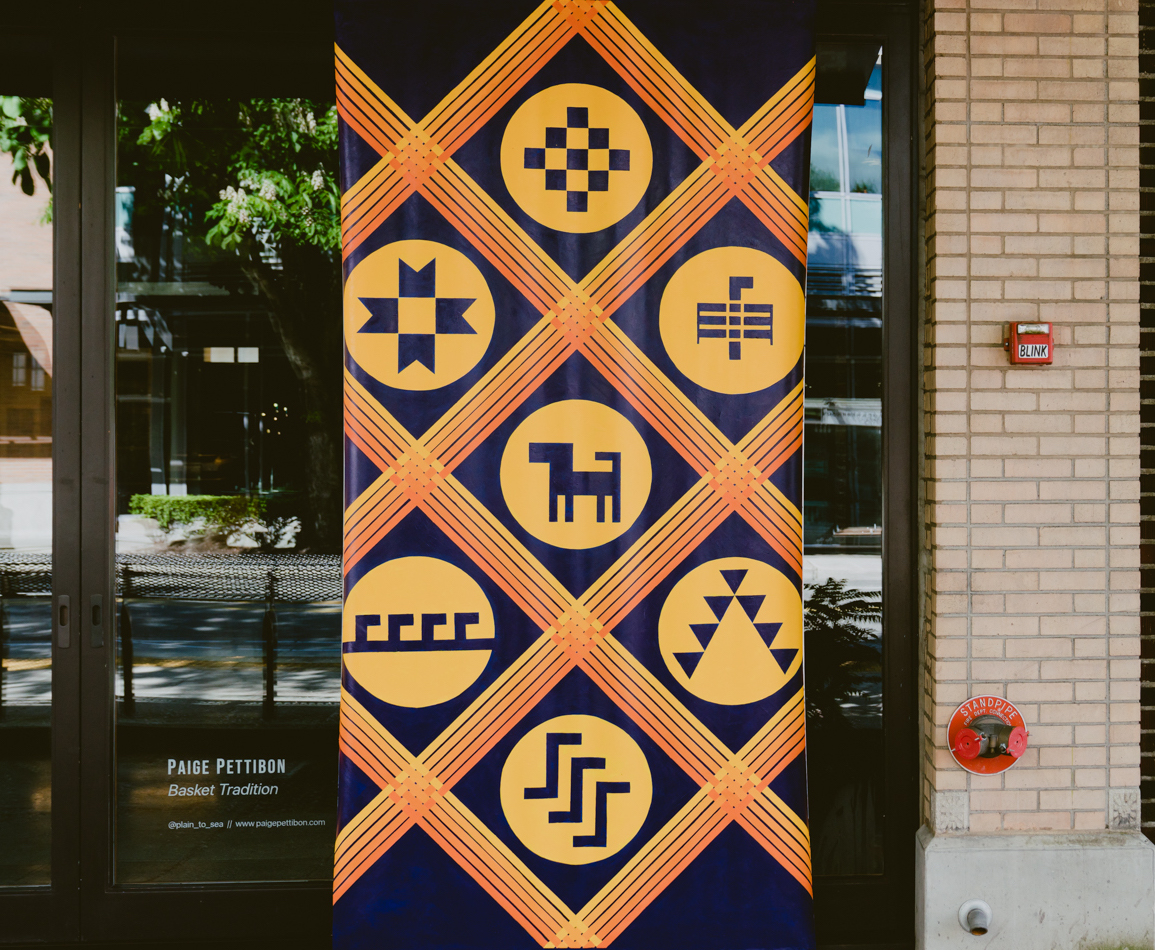 Basket Tradition
by Paige Pettibon
April 23 – June 18, 2021

This design is based on traditional baskets of the Pacific Northwest people. Baskets are our first people's writing system; they hold wisdom, tell stories, and record history. The warm yellow and red strands represent cedar: the queen tree of the Pacific Northwest. It is a rot-resistant and sturdy material for many beautifully woven items. From top to bottom the designs are a star, morning star, eagle, wooly dog, water waves, mountains, and fish gills, all prolific symbols of this region. It is important to note that these vary in representation and meaning among individuals, families, tribes, and regions, as cultures are not fixed but dynamic and subjective.
www.paigepettibon.com
@plain_to_sea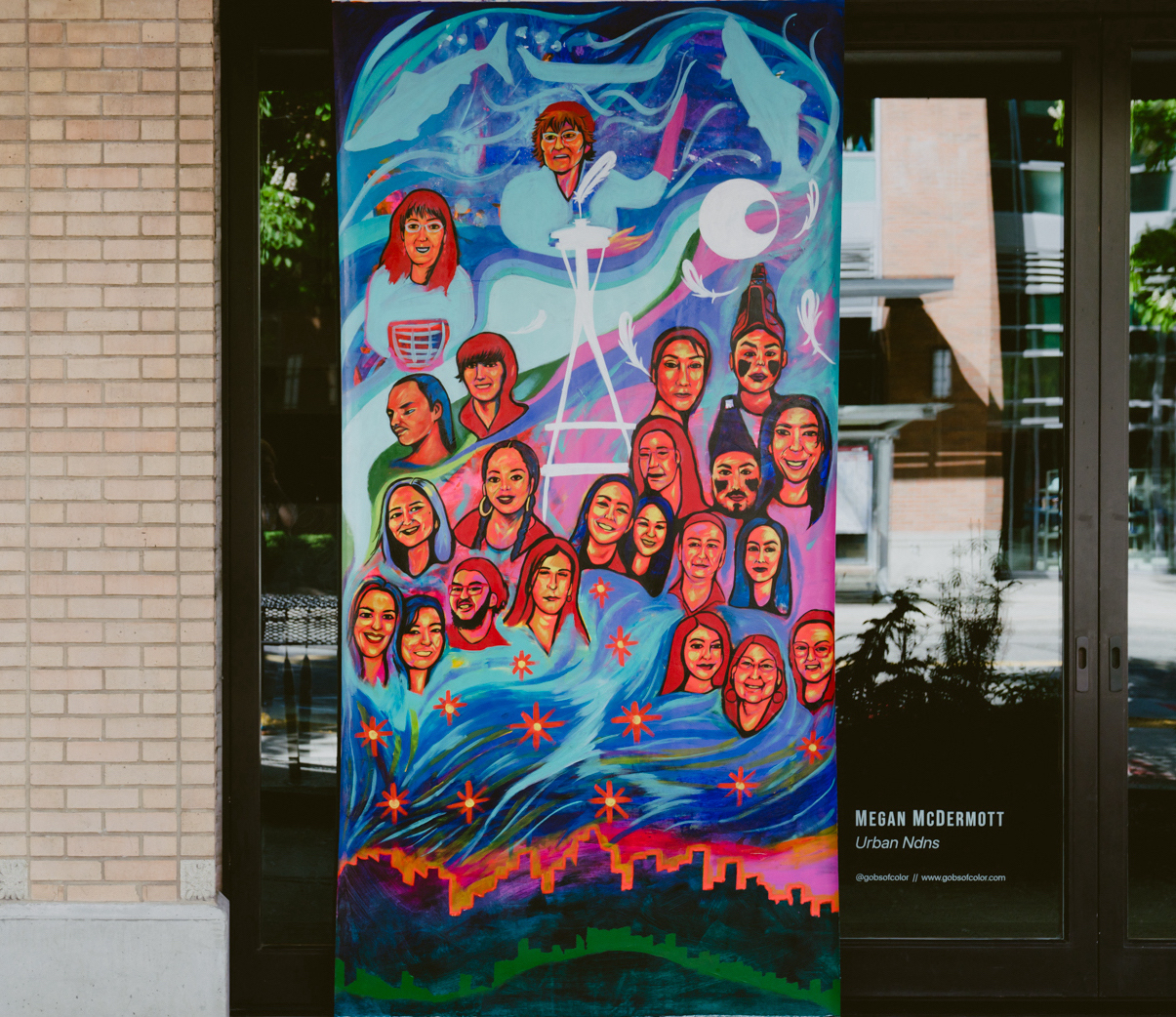 Urban Ndns
by Megan McDermott
April 23 – June 18, 2021

Urban Ndns portrays the diversity and complexity of Seattle's Urban Indian Community, beyond dated stereotypes centered on Native pain, trauma, and deficits. Seattle Natives are alive, vibrant, intertribal, and powerful. They are not old-fashioned. They are still here, 71% living urban areas and comprising many tribes: Duwamish, Blackfeet, Cree, Makah, Tlingit, Haida, Northern Arapaho, Seminole, Pawnee, Cherokee, Seneca, Cayuga, Comanche, Lakota, Saponi, Hopi, Ojibwe, Colville and others.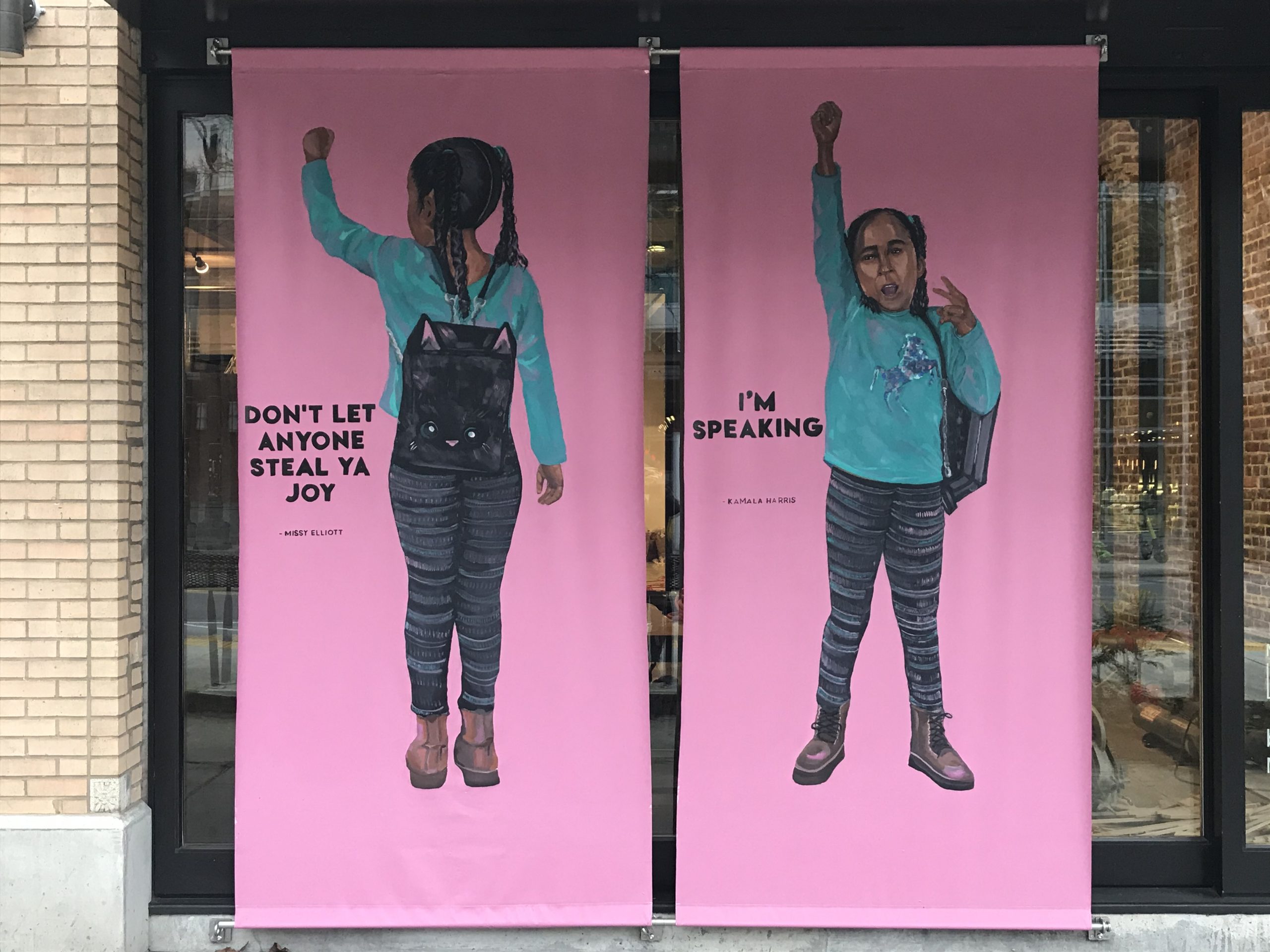 Rae, 2020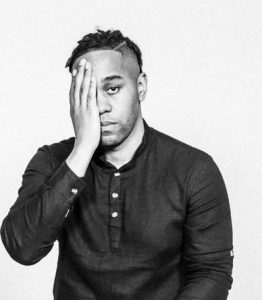 by barry johnson
December 22, 2020 – February 1, 2021
These empowered portraits of johnson's daughter reflected the hope and encouragement of a new year.